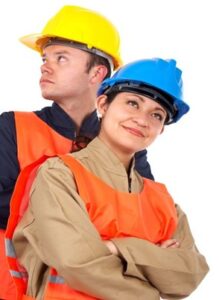 Jude– NIV
Most people think of the Beatles when they hear this name, yet it is one of the most powerful books in the Bible and probably, closest to representing our culture today. Hey – obeying the instructions will make our lives better. This letter is written from a bondslave, a servant of Christ which means he understands not only Christs message but Christs actions and suffering. This is a firsthand account, authored by one who had lost a brother on a bloody cross. Not religion, not theology – true love, devotion and great sacrifice to offer these words of instructions for our lives. These brothers did not believe in Christ when He was on earth working miracles among them (John 7:5). Jesus was not accepted in his ministry by his family – he went anyway, and now this precious author speaks to us thru the scriptures.
For those of you who are pastors you celebrated Pastor appreciation this past month. All of the cards and well wishes are gratifying, and some received big gifts and some warm handshakes – yet none of those things can ever equal the sacrifices one makes when a loved one dies or the full cost of living for God. Jude and this little blog writer encourage you to keep pressin in – your shepherd/ pastor skills are needed now more than ever. Matthew 19:29 seems to suggest that there will be heavenly rewards for those sacrifices. Jude calls them and us to live in love and hope. This is no ordinary YouTube chump, penny for your thoughts podcaster – this was the half brother of Christ, and James. When we read this book we must remember the context of the one writing to us these warnings and exhortations – he knows firsthand the great cost of ministry and risk of falling away.
Michael Green in his commentary on Jude states, "Jude's letter constitutes a stirring call to awake to moral integrity, intellectual humility and spiritual sensitivity." The basis of this is not to be "wiser, smarter or more spiritual" but awaken to the very person and presence of Christ. It is a letter written to those who are loved, called and kept. Those are very good pronouns by the way. LOVED, CALLED, KEPT. They are labels we need today and every day.
Jude's prayer is that those who have been called, loved and kept will receive mercy and peace and love – exponentially, in abundance. Not as a mere theological concept in a textbook but that they would "own it" above and beyond. That must be the stuff that strengthens martyrs, and ministers and men seeking Gods will.
Yes, I intentionally left women out. Here is why –Its absence can be heard from the page to you if you have known Him- if you are called, loved and kept by God, peace, love and mercy are poured out on you (from the Father) and the Spirit will increase it exponentially. That does not come from a human source. Thus it cannot be hindered for the one who seeks God. At a recent conference, Tim Hill, overseer of the Church of God made note that there are many "camps" in America today, too numerous (and even possibly dangerous) to mention here. He called ALL of the body to keep the focus on keeping people out of hell. While there are disagreements in all camps, I believe our main goal should be to fill Heaven. God will take care of the rest. Are there specific injuries or frustrations blocking your view of Gods mercy? There should be if you've fought any battles in the last years or days. Its part and parcel of being in Gods army. Let's fill Heaven and if there is time left….
(Disclaimer: there are thousands of women reading this page who need encouragement in this hour. This is not a camp statement but an encouragement to move on in spite of challenging viewpoints—for men and women.
This book points out that in the midst of a culture filled with ungodly people (then and now), God still has a plan. We must do our part — content/ read/ obey. Here are three things that stirred me this month from this book:
An admonition to not let People separate into divisions, distinctions and parties
A call to remember (imperative) Gods word and love
A request to pray and contend for the faith
The separations were not just parties it also meant the lesser and greater ones. If one is brighter, better and greater– than someone else has to be least, last and lost. James speaks to this. The false teachers were "spiritual" and leaders, but not necessarily filled with Gods spirit. Ungodly people were reigning and chaos abounded. There's much that could be said here but I'll sum it up this way – we need much more love and much less opinions. Spiritual should look like serving and loving others, in reciprocal harmonious relationships. Paul said we see in part (1 Cor.13). If that' is true, then we need the WHOLE body. If each have a different gift, then the value is placed on the giver of all gifts and the product to the body, not the one with the gift.
3 Dear friends, although I was very eager to write to you about the salvation we share, I felt compelled to write and urge you to contend for the faith that was once for all entrusted to God's holy people. Contend means "to contend about a thing, as a combatant" (epi, "upon or about," intensive, agon, "a contest"), "to contend earnestly," The word "earnestly" is added to convey the intensive force of the preposition. To Struggle. [1] How are we contending for the faith today?
The many warnings in this book are frightening. They bring us to remember Cain, Balaam and Korah. If you don't know those stories, I encourage you to read them. Those who do not heed these warnings are bound to repeat them. Hear Jude's exhortation to his audience then and to our hearts now:
17 But, dear friends, remember what the apostles of our Lord Jesus Christ foretold. 18 They said to you, "In the last times there will be scoffers who will follow their own ungodly desires." 19 These are the people who divide you, who follow mere natural instincts and do not have the Spirit.20
This is his solution; the way he suggests we keep strong at this time:
"But you, dear friends, by building yourselves up in your most holy faith and praying in the Holy Spirit, 21 keep yourselves in God's love as you wait for the mercy of our Lord Jesus Christ to bring you to eternal life." That is sound, good advice. Lord, I'm gonna wait on you. In your love, in your mercy.
We have a responsibility to build ourselves up. It does not say our parents, our mentors or pastors. We must build. How do we do that? Through reading, through loving, through remembering, through obeying… If faith comes by hearing, we might ask ourselves if hearing Gods word is more important than five hours of Netflix a week? You can insert anything else there- sports, shopping, anything that is a higher priority than stocking up your faith.
My readers know I appreciate preppers and the wisdom they bring to us. Many are filling pantries today for hard times coming tomorrow. Today I would like to encourage you to stockpile some word, faith, worship – what do you have in reserve as a soldier in Gods army? Are your spiritual bags full from pouring in spiritual podcasts, reading the Word and devotions and worship or are you walking through life famished and parched? We need to prepare our hearts FIRST so we will be built up and ready.
.22 Be merciful to those who doubt; 23 save others by snatching them from the fire; to others show mercy, mixed with fear—hating even the clothing stained by corrupted flesh.
This letter is very personal to me today for reasons I can not mention here but let me say this: the ones you snatch from the fire – they are someone's daughter, son, parent, kid, best friend. It may be you someday. In Gods army – all are needed in this hour and necessary. Jude states we are in the end times and that there is a battle raging. The way to get through that is to keep in Gods love, to remember the examples in the word, to remember we are called, loved and kept and pray in the Holy Spirit. (This is a battle training, not just something sweet just for the altar).
"Lord Jesus, I sign up (or re-sign up) today to be in YOUR army, Save me, fill me and use me I pray." Forgive me for being AWOL. Cleanse me, renew me and send me.
Call your pastor or ministry leaders and ask for ways to build up your faith, then ask for ways to serve. Dig in the word and get Gods instructions and heart for your assignment. A friend of mine went on a 25 hour prayer retreat this week – that is someone who is serious about knowing Gods marching orders for his life.
24 To Him who is able to keep you from stumbling and to present you before His glorious presence without fault and with great joy— 25 to the only God our Savior be glory, majesty, power and authority, through Jesus Christ our Lord, before all ages, now and forevermore! Amen.
Praying for you all today! RenaeRoche2022
[1] Blueletterbible.org