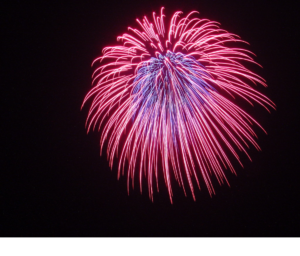 Revelation
This past week the news cycle has been especially gruesome. It felt like being in a horror movie, to read the details of various crimes all over the country. Each story was gorier than the one before, detailing shootings, stabbings, and bizarre, cruel events. Then yesterday, was very different when many things came to light. Motives, criminals, hidden information got uncovered. It was odd to experience the difference. Eventually, all things will be unveiled and come to light.
Let me invite you to a "revealing" of a different kind. After the crucifixion and ascension of Jesus, His disciples recorded what took place. A man named John was exiled on the Isle of Patmos and wrote the book of Revelation. This "disciple Jesus loved" was numbered among the twelve, there when Jesus did miracles and his own brother James – was killed, because he was also a follower of Jesus. Serious suffering and pain marks this man's life. He was the only one brave enough to stay at the cross. If anyone needed a new revelation of Jesus, it was him. He experienced great persecution personally and also lost his brother James and best friend Jesus.
While many read this book for end time prophecy or signs of the time, the main intent is not to reveal that but the Christ, the suffering Lamb and coming Lion. Warren Wiersbe tells us that Revelation means an "unveiling" and apocalypse simply means to "reveal". More than a book of symbols and fulfilment of scripture, more than keys to the end times, more than intense living creatures, we are going to see the One who holds the power of death and life, the One returning soon – Jesus, the Christ.
This is the month of December. There are twenty-two chapters of this amazing book. While we anticipate Christmas and opening presents, this year we are going to open, carefully and expectantly each chapter of this wonderful book. We will seek the best gift from the beginning (The Alpha), and the One to come (The Omega). He is the FIRST and He is the LAST. I will post on this blog, on Facebook and via text message to anyone who wants to join in.
Before you go to sleep tonight, and every night thereafter – read a chapter in Revelation. We will see Him as more than just a baby in the manager, when we read the rest of the story.
The purpose of this book was "to encourage first century Christians who were experiencing great suffering."[1] Know anyone who is suffering? This book will help them. That purpose continues as we experience chaos in our homes, culture and nation today. In His sovereignty, God knew we would need encouragement. The One who faced death and war for us will eventually triumph. We need to see and hear that God is STILL IN CONTROL, caring about our lives here and now. This book will help us with that. Rev.1:7-8 gives us the good news that Jesus is returning to defeat all evil and to establish His reign. That is more than just a revelation – it is a promise.
Not only is there a blessing given when we read this book but Revelation 1:3 tells us that reading it ALOUD will also bring a blessing, so read away! This is one of the things that delights the Fathers heart.
Flash back to the hills of Bethlehem when Christ was first revealed publicly. A bunch of Shepherds were chillaxing late one night, and an angel showed up. Perhaps they were the only ones whose schedules were not filled with other things? Perhaps they were the only ones listening that silent night? Hear the narrative in Luke Two: "And an angel of the Lord appeared to them, and the glory of the Lord shone around them, and they were greatly afraid with fear. And the angel said to them, "Be not afraid; for behold (an imperative meaning really look and see), I bring you good news[2] (glad tidings of joy that instructs men pertaining to salvation)[3] —A great joy which will come to all the people; for to you is born this day, in the city of David, A Savior, who is Christ the Lord. And this will be a sign (mark, token, miracle) for you: you will find a baby wrapped in swaddling cloths and lying in a manger." [4]
This was a revealing and unveiling. The One Mary delivered– would be the One who brings deliverance – the seed would be the Savior, born in the city of David, the King of Israel. The Manger baby would be revealed as Messiah. His birth would cause wicked King Herod to murder many babies in that region. The angels revelation before that took place was that He would bring salvation to ALL – not just short term comfort but everlasting joy. This was not the first time a swaddled baby was followed by infanticide because of its birth.
Another deliverer had come when a kings paranoia ran rampant. Parents Jochebed and Amram defied the kings decree and placed Moses in swaddling clothes and laid him in a basket. Many infants died. The enemy in both scenarios raged because they were losing their captives. Today parents have gender reveal parties and tell everyone the child's name and their hopes for that child. Moses and Jesus were hidden away in obscure settings. When the Shepherds were visited by the Angel, they revealed a baby that was anticipated since the foundations of the world.
The root and source of all Joy is not a happy explosion of feeling – He is A joy, THE joy that will change life forever. Not an example of joy, but the source of Joy. The Shepherd was revealed to the shepherds that night. The One prophesied from David's line was come. "The Lord is my Shepherd; I shall not want" had come. The "I will fear no evil for thou art with me" was now with them! The Shepherd that Isaiah prophesied about had arrived! He came in as a lamb, small and approachable. Our pastor said He came as a baby because "babies are safe". The reveal did not just end there. Luke two tells us, "And suddenly there was with the angel a multitude of the heavenly host praising[5] God and saying, "Glory to God in the highest, and on earth peace (harmony, rest, shalom), good-will (benevolence, delight) among those with whom He is pleased!"
Jesus was revealed to those who were watching for Him, those awake, looking to the sky. The angels could have come to the Rabbis- but they did not. They could have come to the leaders, but they did not. They could have come to the Bankers – but they did not. They came to those watching their flocks by night, guarding the lambs, feeding the sheep. In a day when technology did not exist, and "lights, camera, action" were not yet invented, the angels came with their own marketing skills, flash, wonder and music. They did not come on ladders or on stages but in the air – revealing the Lord of all Lords and the King of all Kings.
The book of Revelation is the culmination of all these things, the great reveal of Jesus. It will reveal to us, in our broken society, who Jesus is. We will note the suffering around those living at that time and in our today. We will look up to A Joy that promised salvation and deliverance. We will hear His promises, see His symbols and continue on in Hope. We will look for His return with expectation and anticipation.
Robert Coleman, author of Songs of Heaven encourages this search for the Revelation of Jesus:
That which claims our deepest attention makes us what we are. If we concentrate upon what happens around us and become absorbed with the affairs of men and nations, we inevitably become cynical and disillusioned with life. If we turn inward and direct attention upon ourselves, we shrivel in our own little sphere of experience, ultimately becoming enslaved to the dying flesh. But if we focus attention upon God and the greatness of His being, seeking to interpret all that is, in the light of His word then our minds and spirits pulsate with the heartbeat of the universe and existence takes on deathless, joyous meaning. [6]
So, it is time to open our hearts, ears, eyes, and minds and let God reveal to us this season, the best gift He ever gave us- His son, Jesus. His presence is our finest, greatest present, waiting to be unwrapped.
"O come let us adore Him, O come let us adore Him, O come let us adore Him,
Christ, the Lord. "For He alone is worthy, For He alone is worthy, For He alone is worthy, Christ the Lord."
May your Holiday bring The Revelation that brings JOY and PEACE everlasting. May you meet Christ in the text of Revelation this season. May His presence be in your heart and your home. Hear His invitation to you, not just today but for the entire season, "Come up here". Even so, come Lord Jesus. Amen.
Renae Roche 2022
Kari Jobe – Revelation Song
Jason Upton – Come up Here
Brooklyn Tabernacle Choir – Worthy is the Lamb
Chris Brown and Brandon Lake- LION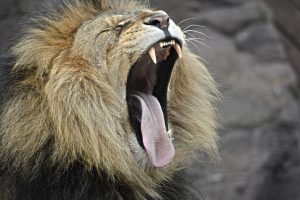 [1] Wiese, Be Victorious. David Cook Publishing. Colorado Springs, Co. 1985.
[2] Euangalizo – glad tidings of the coming kingdom of God and of the salvation to be obtained in it through Christ and of what relates to this salvation. Information of things that pertain to salvation. Blueletterbible.org
[3] This is where we get the word evangelism.
[4] Luke 2. Note it does not say comfort, that is from a Christmas carol.
[5] More than Hillsong, Bethel, Elevation, this holy, Heavenly choir would have been off the charts!!!
[6] Coleman, Robert. Songs of Heaven. Fleming, Revell Co. Old Tappan, NJ. 1980.