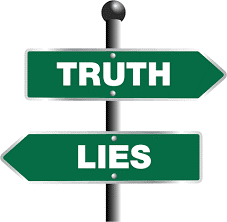 LOVE ONE ANOTHER LOVE ONE ANOTHER
The new school year is off to a great start. Students are in classes, teachers are teaching, and a handful of people are still wearing masks, reminding us that Covid was real, lest we forget all those we lost. The curriculum in some schools has changed drastically, while courts debate what history should be rewritten. Names have changed, genders have changed and in Florida, living situations have changed as houses washed into the ocean during Hurricane Ian.
It is a different generation than when I went to school. So many things have changed. I'm reminded of many things now that my kids are older and ask questions. Did anyone feel confused when you found out the Underground Railroad had no train or that the Whitehouse plumbers never worked on any sinks? Hmm. Many students struggle to understand the difference between the words red and read and wrestle with other oddities in the English language. I would bet that modern students would also be flummoxed at the long list of narratives to wade through in American politics. Education is anything but simple these days. So, what does this have to do with 2 and 3rd John. Quite a bit.
Whether you are talking the Cuban Missile Crisis, the Pentagon Papers or something smaller, fraud is a part of our everyday life. It gives truth a run for its money. Lies range from why someone is late for work, to "I'll be ready in five minutes" to Santa is bringing you presents –or coal for Christmas. The world spins around these bigger and lesser lies. Young people get their "cues" from adults who tell them how things really work.
"What is the world's greatest lie?" the little boy asks. The old man replies, "It's this: that at a certain point in our lives, we lose control of what's happening to us, and our lives become controlled by fate. That's the world's greatest lie."[1] This truth – Its innate to our very being. God is the One who controls and guards over us. God loved us then, loves us now and will love us to the end. That's true. If we doubt that, then we live in opposition to the God who created us. It's a big deal. It is core to our being and the basis for our belief about love. It also impacts how we love one another.
Boundaries and legitimate warnings were given to Adam and Eve, yet they still fell for the lie given them that affects all of humankind today. Love echoes all the way back to this couple – did God really say? Do we forge our own way, trust in Gods' love and care? Or do we look out for ourselves only and grab the apple as Adam did, defending ourselves, providing for ourselves and looking out for me and mine? Our belief system is core (pun intended) to how we receive and give love.
In these tiny little letters at the back of our Bibles, John points out sound advice for the churches he was writing to. He was the beloved disciple who knew Jesus' best. In the time of persecution, he could not get too detailed. He says the word TRUTH eleven times. That is a lot of times for such short letters. They were to walk in truth, live truth. It is foundational for Christian lives, theology and in order to have a relationship with God.
I recently heard a story about a friend that did not seem accurate. When I traced it back, there were about 30 people who had heard the story, added to it, debated and discussed it but not one person had gone to the source – in person. Speculation had molded over the main issue. Literal hours had been spent dialoguing about this person, but they were left out of the discussion entirely. Research demands that you go to primary sources. If we base arguments, assessments or opinions on hearsay rather than firsthand verification we will never get to the truth. It seems people like to spin a tale for amusement rather than embrace veracity. That's serious. It also blocks love – for individuals and congregations.
I was looking into lies told in our country, while researching this month. Truth in advertising came into the legal realm after many people had been sued or injured because of lies. One Mexican fast-food restaurant was found to have put oat filler in their meat – it wasn't seasoned goodness; it was horse food – oats. Volkswagen had the Diesel gate lawsuit, Activia said its yogurt would help with gut bacteria even though they had not run any scientific studies and Red Bull was sued because they told consumers their drink would "give you wings." [2] Imagine thinking you would get wings from drinking a beverage and then suing to prove you couldn't. They won.
Truth is the root and foundation for love. Without it – love is just a feeling or a fad. Small lies, white lies and mistruths do not protect, they block. Changing, misrepresenting and not being forthright makes people give up and will build mistrust. Remember when a man's word was his bond? A woman's word should be so guaranteed, you could take it to the bank and cash it? Wouldn't it be nice if someone's love was so solid? Love is defined, according to the Bible, as walking in the truth.
John goes on to tell the believers: LOVE one another. Sounds gooey, nice. But then he defines love – walk in love and this is love that you walk in His commandments. John is not talking about the worlds love; your neighbors love or cultures idea of love. Gods' love is defined by following His precepts, ways, commandments. What are they?
You shall have no other gods
You shall not make any graven images- idols
You shall not take the name of the Lord, your God, in vain
Remember the Sabbath – to keep it holy (set apart for God time).
Honor your father and Mother
You shall not kill
You shall not commit adultery
You shall not steal
You shall not bear false witness
You shall not covet
Remember when these were posted in every church, every school? It was a standard, a paradigm all were to follow – a definition if you will. Whether a visual reminder or discussion starter it impacted how we thought and carried out our lives. True love is –true. It brings rest, it represents the living God, so it is not dull, stagnant or a lie. It represents the very person of God because God is LOVE.
Truth is a litmus test for love. No masks, no fraud, no deception.
Perhaps that is why the enemy is frantically trying to get us to lie about what we know is real. You can say a goat is a sheep all day long, but the reality is not going to change. If we learn to deceive ourselves, the truth is not in us. Twisting truth, rewriting history, ignoring facts, and using unjust balances are things God addressed in His word from day one.
You can't love someone if you are slandering them. You can't walk in truth towards someone if you fill your conversation with lies and half-truths – "my phone is dead, my schedule changed, I didn't know you needed me", etc. When we walk in honesty and Gods will – love will abound.
Whether in ministry, homes, workplaces or school settings, our integrity is foundational to our relationships and growth. Love is living because God is living. If you do shady business or deceive people, God knows that. If you exclude, gossip, cheat, steal to get your own way or hide your sin, God still sees that, and love grows cold. Ouch, this is even difficult to write – it is so antithetical to modern day Christianity. White lies cover things that make us nervous. White lies smooth over half truths and politically correct leading. White lies prevent truth. Still serious.
I no longer think these two little letters are little. Their message is HUGE. I think they are placed before the book of Revelation for a reason – Jesus is coming back for a pure Bride, a spotless Bride and John wanted to get us ready. Really ready. Love one another and watch yourselves- John made it clear.
We can apply this book by being honest with ourselves and those around us. Say what we mean and mean what we say. The ten days of Awe celebrated by the Jews before Yom Kippur (The Day of Atonement) was a ten-day spiritual discipline of looking inward, repenting and examining one's life. Where there are spots and blemishes, we can confess. Where there is gross darkness and sin we can turn around and go the other way. Where there are fractured relationships, we can do the hard work and reconcile. Some observe Lent, some make confession, some do a daily introspection – – however you do it, do it. Because without truth we cannot genuinely love ourselves or others.
Having a love deficit? Check out the level of truth in your inward parts. Are you bathing your heart daily in scripture? Are you refreshing your prayer muscles in worship? Are you allowing the God of the universe to saturate your mind and life in His presence? Real love comes from The Real Love and walking in His ways. It can not be fabricated or mimicked.
Love defined by walking in the truth requires intentionality, prayer and absolute devotion to God and His ways. It reveals the Hoax of the enemy, it grows the church. We must be like Demetrius and prefer others, faithful and full of charity. Where does love come from in a home, church, nation? From Gods heart, His word and commandments. It comes from being right with Him and having a heart that is renewed daily. Do you want to love without guile, pretense or falsehood? Hear David's prayer:
1 Have mercy upon me, O God, according to thy lovingkindness: according unto the multitude of thy tender mercies blot out my transgressions. 2 Wash me thoroughly from mine iniquity and cleanse me from my sin. 3 For I acknowledge my transgressions: and my sin is ever before me. 4 Against thee, thee only, have I sinned, and done this evil in thy sight: that thou mightest be justified when thou speakest, and be clear when thou judgest. 5 Behold, I was shapen in iniquity; and in sin did my mother conceive me. 6 Behold, thou desirest truth in the inward parts: and in the hidden part thou shalt make me to know wisdom.
7 Purge me with hyssop, and I shall be clean: wash me, and I shall be whiter than snow. 8 Make me to hear joy and gladness; that the bones which thou hast broken may rejoice. 9 Hide thy face from my sins and blot out all mine iniquities. 10 Create in me a clean heart, O God; and renew a right spirit within me. 11 Cast me not away from thy presence; and take not thy holy spirit from me. 12 Restore unto me the joy of thy salvation; and uphold me with thy free spirit. 13 Then will I teach transgressors thy ways; and sinners shall be converted unto thee. Psalm 51
We cannot muster up love or manufacture it. We cannot force it on others to perform because we want more of it. We can only give what we have first really received. We can point them to the God of all love and encourage them to love like He loves. We can foster love by staying close to this One who has shown us perfect love. LOVE one another is more about living in truth and Gods presence than it is a command to do extra good deeds. When we lay down our good for Gods best – there is room for love– Jesus' style. Living love is a breeding ground for miracles, Holy expectation, and much joy. It is very opposite of temporary, fading love.
I pray that you press into God today. Let Him cleanse your heart, heal your spirit, help you walk in His word and ways. That's the spiritual condition for love to grow and thrive. It is also the foundation for loving one another. Like John, may we love, truly love one another and look for His appearing.
Loving Him and you,
Renae Roche 2022
In discussion with others after reading this blog, it came up that to truly love someone you must truly know them. To love them in the way most meaningful to them you must know their love language and how they receive love which requires time, investigation and truth. We also processed comments about facing our true selves and acknowledging the lies we live with and those we refuse. Jesus said, "I am the truth", so to embrace truth ultimately is to embrace Him.
[1] Source unknown
[2] Julien Rath. Business Insider. Eighteen False advertising scandals that cost some brands millions. Feb.27,2017. BusinessInsider.com Accessed 10/1/22.