Merry Christmas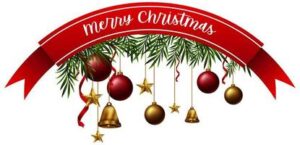 Mobile users: Click the box to the right above to display the menu/blog.
Seasons Greetings from our house to yours,
I remember when My husband and I were first married, a wise saint shared with us this verse from Deuteronomy 24: " If a man has recently married, he must not be sent to war or have any other duty laid on him. For one year he is to be free to stay at home and bring happiness to the wife he has married." We took it to heart and got closer to each other that year. We went on vacations, set up our new household and connected with friends and family on both sides of our once individual lives.
During that year I became more able to read my introverted husband's glances, eyebrow raises and special smiles, it was a beautiful season. Our many memories from that year still refresh my heart. Some thought we were codependent, clingy even. Some thought we were putting each other before Jesus (we were not). Our devotion time deepened and looking back we are both grateful for time also with precious relatives that left us too soon.
As I was reflecting on Christmas and listening to holiday songs this morning I also remembered when my granddaughter was born. As I walked into the room to visit her, I felt peace. The room was calm, the parents were adoring their new little love. It was very precious. My son-in-law introduced me to her. I think his chest grew five inches as he displayed his love. It was quite the sight to see, and her first coos melted my heart. What a miracle, what a joy!
Following those days we guarded the precious couple – not calling too much as they were sleep deprived. We cleaned our houses so they would be germ free and cancelled gatherings to make extra sure her little lungs had every chance in the world to prosper. We backed up busyness, we avoided crowds, we simplified meals, gift exchanges and many other things so we could focus on good health and that little smile. Because there was a baby, people understood.
When a baby comes, everything changes.
We push the tables back for room to sit on the floor, we sweep and clear our calendars. It affects everything. Suddenly, what we once thought important, understands to take a back seat.
When the Christ child was come, everything got still and then… the party started. Angels rejoicing in the heavenlies, shepherds running, inn keeper holding back visitors. The flurry of activity, though limited must have been quite the scene.
I am praying for our family ( and yours) that the wonder of this year will not be overshadowed by the latest markdown at the shopping center, or the bill that never seems to get paid, or the endless stream of tasks we plan to do each day. We pushed back things for our babies, I want this year to push things back for THE baby. He left the comfort of His home to come dwell with us – that is sacrificial. He left his family to minister God's love – that is sacrificial. He left his friends to do Gods will. That is sacrificial. He left the disciples to hang on a rugged cross- that is sacrificial. He left earth to ascend to glory – that is sacrificial. And one day, one day soon He will leave the glory of Heaven to come back and get HIS Bride.
I am not sure what offering or gift we will give to the Lord this year yet, but it could never be greater than all He has done for us. I hope the small sacrifice of just making room, pushing back busyness, silencing noise…. will be a start. May you receive, feel, and live in His grace this holiday. You are loved more than you will ever know. Renae Roche 2022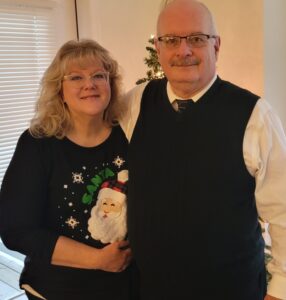 January Small Groups, book clubs and Life coach appointments are now available.
Call for more details.