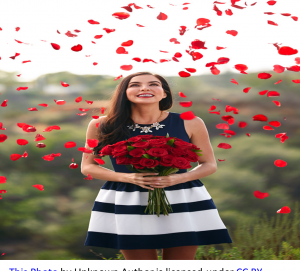 Ephesians – "Dressed to the T"
Ephesians is such a profound book. It was fun to read it with my family. We took turns studying and teaching it. A local thrift store just happened to have a big shield, so we had good visuals to go with the lessons. I'm going to highlight two sections that were especially meaningful.
Ephesians 3:14
For this reason I kneel before the Father, from whom every family in heaven and on earth derives its name. I pray that out of His glorious riches He may strengthen you with power through His Spirit in your inner being, so that Christ may dwell in your hearts.
*Dwell: "To house, inhabit permanently, to reside. (Not a visiting guest but to take up residence) To settle down, make a home, dwell fixedly. "
through faith. And I pray that you, being rooted and established in love, may have power, together with all the Lord's holy people, to grasp (dimensions)
how wide and long and high and deep is the love of Christ, and
*Grasp: " Comprehend. Not just to obtain but to attain, meaning to vigorously seize, appropriate, and make one's own. It comes from two root words: Kata: a preposition denoting motion or diffusion . lambano: to seize, catch, receive."
to know this love (feel, perceive, understand) that surpasses knowledge—that you may be filled to the measure of all the fullness of God. 20 Now to Him who is able to do immeasurably more than all we ask or imagine, according to His power that is at work within us, to Him be glory in the church and in Christ Jesus throughout all generations, for ever and ever! Amen.
Years ago, I preached this passage at a seminary. The tough thing about preaching and being recorded is that every mistake is remembered – permanently. Preachers have a much harder time today because you have to carefully say every word for virtual playback. I made the mistake of saying this particular school had "arrived". I was nervous and it just popped out as I was so impressed- and intimidated. The point of the text was that even though we had "knowledge" the arrival of excellence Paul was seeking was not brilliance– but love. I finished and tried my best, but that expression would haunt – and stir me for years to follow. It was foundational for me. Paul wanted the church to be so filled with love that it would surpass knowledge. That is a worthy goal for schools and churches today! Our highest aim should be our love for the Lord, the lost and one another.
Recently we have moved to the sand hills state. I didn't fully understand what that meant, until my plants started dying off. Each of my pots outside had rocks in the bottom of them for drainage and then local soil. It is sandy and will not work to "root and ground" plants, so they die quickly. So much to learn. I miss black dirt! In the middle of whatever you plant you need traction – something solid for the plants to root in. We need to be "rooted" in Christ. My son planted his little jalapeno plant out back and it quickly wilted. We needed to mark off the area so there was room for it to spread out. We needed to make sure what was beside it wouldn't kill it off and what was above wouldn't eat it. It needed to be shielded from shade and critters. Growth does not come without struggle! Paul tells the believers that they are to know the width, length, depth, and height of Gods' love. It starts with good soil , getting rooted and grounded in Christ.
This month – will you have your family each take one of these dimensions to study? How is Gods love deep? "How deep the fathers love for us, how vast beyond measure". I live with a husband who has sailed the ocean deep and his stories are incredible. "Lots of water" does not do justice to the deep blue sea where he lived for many years. We need to get curious when it comes to scripture and dig deep. We can never "fathom" the things in the ocean and wonders that exist there. How wide is God's love? Wide enough to stretch out a visual message on a wooden cross. How long is God's love? Long enough to span time, long enough to reach eternity? Long enough to reach your heart and mine. How high is His love? I remember flying an airplane when I was younger – looking down and seeing little cars and houses and fields. I was in awe of Gods viewpoint and amazed that He would search all over the world for those whose hearts were postured towards Him. Each one of these dimensions is inexhaustible– but as you study– your heart will stretch in new directions.
Knowledge is wonderful but love surpasses it. We need to be immersed in Gods' love – and the knowledge of it. Note that grasping also includes "diffusion". What if that love diffused and spread faster than Corona or Delta or sin? What if the love that we embrace– affected others around us? (One sneeze spreads millions of droplets and can reach from 6 to 27 feet. How far does a hug, a smile, an encouraging music note spread? It takes less than a second to hum a hymn that will circulate for hours. Church folk should be the best spreaders of love on the planet. Hmm, how do we love fervently while social distancing? A—chhhhhh—ooooo!
At the end of this powerful book is the imperative to put on the armor of God. Our family studied this at a church night, led by our friend Carol a few years ago. She did so while standing with a full-size soldier in armor. Her handouts were amazing. She introduced us to a weapon we had not considered before : the cloak of Zeal. It is a fascinating study.
As we reviewed Ephesians afresh this month, we noticed something interesting in the chapter 6 list: Praying in the Spirit and praying for your Pastor (Paul) and the saints. I previously looked at it as just a ending remark, but we now believe it is part of the soldiers "dressing and armor".
The pastor and spouse are front line warriors. My youngest son said , "They care about us and pray for our safety, and we do the same for them." That's pretty important to have people fight with you. Our pastoral family is going thru something currently and we have felt the battle raging. They lead the troops and things are not the same when they are not out in front. What happens to them affects the whole body, so we need to cover them on a daily basis!
One night after I had been hit by many fiery darts, I dragged myself into church and sat there. It was too complicated to ask for prayer, I was discouraged and could not shake the oppression of the day. I grabbed the pew in front of me and said a silent prayer for God to help me make it through the night. Have you ever been too burdened to even pray? The world and enemy can be noisy and confusing. The worship leader hit a few notes on the piano. As we waited for the rest of the church folk to filter in, he played the melody "I'm going to see a victory." It slowly replaced my fears and reminded me who wins the final war. Faith started poking my doubts and a smile crept across my face. St. Francis of Assisi said, "preach often and if necessary, use words." Those notes silenced the enemy. It changed the atmosphere and gave traction. Praying for the pastor, leaders and saints is not trivial – its part of our armor, necessary equipment to WIN the battles before us. Hear Paul:
18 And pray in the Spirit (worth an entire study) on all occasions with all kinds of prayers and requests. With this in mind, be alert and always keep on praying for all the Lord's people. 19 Pray also for me, that whenever I speak, words may be given me so that I will fearlessly make known the mystery of the gospel, 20 for which I am an ambassador in chains. Pray that I may declare it fearlessly, as I should.
The war for souls Sunday morning is not waged just before the service – it is waged when the pastors plumbing breaks during the week, when the pastor's spouse gets stuck in traffic, when the sound system is broken down. Praying for our leaders not only ensures that they will make it to church and live to fulfill their calling –but to press through for victory for the congregation. It also ramps up praying for people who come into the church with chains they can not break by themselves. Prayer, fasting and support are critical – it makes all Gods' saints ESSENTIAL. YOU ARE ESSENTIAL if you are part of the house of God.
When our pastor was going through a medical situation, we received updates from people in the church and his family. It helped us to keep focused in prayer and brought great comfort. There's this one lady that is in our church (Tina) that works in various areas. She is the voice on our telephone prayer chain and she records special phone messages. I got to spend some time with her and her husband at a youth event. I know her as the one who " brought bacon and grilled onions" for the burgers. If you've ever been camping—that is a BIG deal. She was the joyful "extra" that made that meal special. She keeps us In the loop when people go to the hospital. Those "touches" from the Lord, those ministries that don't fit in a five- fold description are an essential part of the Army of God. Flipping burgers and enemies might just be a thing. (LOL) A single smile goes a long way for a weary sargeant or soldier. Whether its an angelic host led by God, a battalion of disciples led by a Sunday School teacher or saints that are "seasoned" and bring the seasoning, we hold out hope that "We're going to see a victory." Michael W. Smith sings, "This is how I fight my battles" and lets us know that we fight surrounded by God. I think Paul would add – with fierce, prayed up saints surrounding us also!
So, put on the whole armor but lets also pray in the Spirit, for the leaders and seasoned saints as part of our weaponry. Ephesians 6 :
"Tychicus , the dear brother and faithful servant in the Lord, will tell you everything, so that you also may know how I am and what I am doing. I am sending him to you for this very purpose, that you may know how we are, and that he may encourage you. Peace to the brothers and sisters, and love with faith from God the Father and the Lord Jesus Christ. Grace to all who love our Lord Jesus Christ with an undying love." Eph.6:14-21
A AAAA —cccccchhhhh—-oooooooooooooooooooooooooo…….!!!!!!! !!!!!
RenaeRoche2021