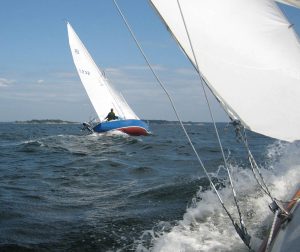 So, last week I decided to work several days in a row in order to go to a Ministers meeting I really wanted to attend. How hard could it be I thought? So, I ate protein every three hours, took some power naps and pressed in. At the end of my 30 hour jaunt, some minor emergencies happened stretching it even further. I lived, I pressed in and was feeling very "Navy seal" like until my eyes started to cross, my head started to throb and I realized I was not invincible. After my meeting, which required 11 hours of travel, I returned home exhausted. Monday morning came and I felt more like a grumpy bear lumbering through the woods than a trained minister of the Gospel. The blog which I usually finish Sunday night was just going to have to wait. Alas, my persistence had worn out.
Hunky Hubby however did rest- a concept I'm usually enjoying and nagging him about. He woke up Monday morning refreshed, made a fresh pot of coffee and had 2 roasts in the crockpot by 7:00 AM. Although it was a blessing, something just felt out of kilter but nothing in my soul or spirit wanted to stop him. So after working a long day, I came home and there he was in the kitchen again – my kitchen, making the best gravy I ever tasted. Hmm? Then came the confession: Tonight I was supposed to write a blog about God's love and persistence but my persistence has run out. We laughed and then he reminded me of the truly great "persisters" in life such as the Navy Seals, trained to resist inertia and defeat by constantly subjecting their bodies to discipline and the elements. "Give up" is not in their vocabulary. We discussed William Tyndale who learned seven new languages and then translated the New Testament. He persisted all the way until they burned him alive – that's persistence much deeper than me getting up Sunday and going to church without curling my hair! Then there is Martin Luther who persisted to write the Bible into common language so the world could understand God better. What if he had quit because he was weary? There is a time to quit, but it's not generally in the heat of the battle. Sometimes it is honorable to quit – but only when the Lord says, not just when our flesh is whining.
What about Gladys Alyard? She had a burning desire to reach Chinese children but was told "NO" by her denomination. So, she went home, pouted and decided to style her hair instead. A thousand times NO! She took a trip to another country to get in a different way, was held in prison, wrecked her feet and then after much more persecution rescued many orphans, leading them to Christ. That's persistence. The "no's" merely served as fuel for the fire that propelled her to preach the Gospel.
So, after we have looked at Benevolence, Grace and Mercy the last aspect of love to uncover is persistent love. God's love is persistent because He planned redemption for us from the minute Adam and Eve sinned, until Jesus died on the cross. Persistent love is Noah sounding the alarm while pounding nails in the Ark. Persistent love is waiting many years before closing the door of that Ark. Persistent love is Abraham asking God to spare just one more righteous person. Persistent love is Sarah kissing Abraham in hopes of a child. Persistent love is Moses enduring yet another plague. Persistent love is Joshua standing in the middle of the River so the children could cross over. Persistent love is Ruth gleaning in the fields, single and dusty, Persistent love is Hosea, welcoming home his less than virtuous wife, persistent love is the prodigal father and mother making big meals until they see the light in their sons eyes, persistent love is writing words of love in the sand while rocks are dropping to the ground around you, persistent love is the woman with the alabaster jar ignoring the mocking laughter even while she served their Lord, persistent love is the parent begging for Tabitha to be healed, persistent love is Jesus driving the slick salesmen out so people can pray, persistent love is being nailed to a cross, persistent love is forgiving all their sins, persistent love is filling the people with His spirit, persistent love is … looking for His return.
Our love is only our love as long as it comes from OURSELVES. Persistent love generates from the Fathers heart. If our love is to be like the Father's it must come from and be shared through the love of Jesus. The One tempted, but yet did not sin, the One victorious though nailed to a cross. The One risen and victorious in all things. I love this verse: being confident of this, that He who began a good work in you will carry it on to completion until the day of Christ Jesus. Phil. 1:6.
When I am weary, exhausted, spent, He will carry not only me but the work God has for me to completion. When my "persistor" is broken, God will persist through me. He's just good that way. Maybe that is why throughout the Old Testament we are called and encouraged to walk in God's ways – to stand firm and to keep on keepin on. Or as a dear brother said this weekend, "Keep Going". We have to let God inspire us and lead us on until God tells us to stop.
Maybe you cannot persist in your love with someone because of rejection, addictions, violence or miscommunication– but you can still pray. Sometimes broken relationships are not spiritual dilemmas but family system disorders. Maybe it is spiritual warfare. Maybe people are apathetic or just choose to not want to fix the real issues. Whatever the case may be we can look at God's character and His persistent love as our model.
I like the quote by Elizabeth Edwards that says, "She stood in the storm and when the wind did not blow her way, she adjusted her sails." It reminds me of Paul continuing his journeys through opposition, it reminds me of the disciples too timid to continue and then with power and authority declared the Gospel all over their world, persisting until some were burned, some beaten. You may have a test or trial you are facing which could be as intense as what Malala Yousafzei faced or as small as keeping your homeschooler on track. God sees your struggle to continue. His love never fails, it never gives up, it never runs out on me, is more than a song lyric – it's true.
I do not know what God has called you to do: perhaps rally for women's voices in your generation, picket for life, rally for prisoner justice or maybe just have grace to make it through the day. Whatever it is – God will carry you and God will persist through you until it is completed or reconciled. When our love is broken, disillusioned or challenged we can go back to the source of all life, all love and request His help. Lamentations 3:22-23 tells us,
"The steadfast love of the Lord NEVER ceases, His mercy never comes to an end."
RenaeRoche2018