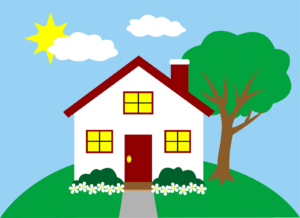 Titus – March 2022
The events in the news, these last couple of days, have left us overwhelmed. Cities are experiencing anarchy as never before, and innocent people are being harmed. The guards at our borders say they have reached their limit, as illegals sneak through– potentially bringing drugs and disease. War abroad has caused much fear and suffering. Perilous times have increased and though forewarned, many are not prepared. Paul, in his letter to Titus instructs him to "put things in order". We cannot understand their context unless we factor in martyrdom and persecution taking place. We must realize that Paul is not saying this while energetically shouting and hopping behind a pulpit. He is writing while imprisoned. Though years written in advance of our current news cycle — Gods' advice is timeless.
Chapter ONE
In a world of political hacks and fake news, we are reminded God is true – He does not lie. We can count on His promises. That is news we need today! Paul goes on to spell out qualifications for leaders. He addresses family systems. Many leaders have had rebellious kids – most notably Yahweh. His kids sinned against Him, walked off, left home and then their kids murdered one another. God was not a bad parent. Love goes a long way in growing our families. This is meant to be a standard, not a club.
The litmus test for children is that they are believers – faithful, trustworthy, reliable and disciplined. The litmus test for adults is that they are holy, fond of guests, hospitable, generous with their lives and homes. To the pure all things are pure. When we cling to Jesus and make Him our focus, the other things disappear. Daniel was trained in the most ungodly atmosphere, yet God used that training. If purity and holiness is our aim, many of the disagreements and divisions will fade away. We should be asking how close can I get to God?
Chapter TWO
This next section calls the men to be temperate, worthy of respect, etc. It is a good list. It does not say, however, they are to stay home while doing this list and not work. Paul tells Titus to also teach the women to be reverent, holy and "oikourgos" which means to be a guard and keeper of the home. Note it does not say great decorator, fashion icon or cook. Its first goal is that the women would be guards (physical, spiritual, emotional) in their homes, managers of the household, (Prov.31-buyers of fields). That sounds more like a prayer warrior and CEO than a June Cleaver. Maybe judge Deborah and teacher Priscilla are the aim vs. a type of Martha Stewart? It seems to me the emphasis is that we follow the Spirit and ask God to work HIS will in us rather than the culture around us?
We have been teaching our teens that "the way you do anything is the way you do everything".
Terry Savelle recently said in a podcast regarding military training, "If you're sloppy about making your bed you will be sloppy about loading your rifle." She went on to talk about having a standard of excellence in our homes and how that will impact our work outside our home. Good stuff.
Paul goes on to encourage those under someone's authority to not Antilego (Greek for being sassy or talking back). It means to contradict, oppose, decline to obey, dispute, or declare invalid. Yikes! We can become more fond of our opinions than supporting the leaders. God calls us to be reliable and faithful. Proverbs 25:19 says, ""Like a broken tooth or a lame foot is reliance on the unfaithful in a time of trouble." Whether we are in our homes, churches, or jobs, it is important that we are reliable, ready and prepared.
11 For the grace of God has appeared that offers salvation to ALL people. 12 It teaches us to say "No" to ungodliness and worldly passions, and to live self-controlled, upright and godly lives in this present age, 13 while we wait for the blessed hope—the appearing of the glory of our great God and Savior, Jesus Christ, 14 who gave Himself for us to redeem us from all wickedness and to purify for Himself a people that are His very own, eager to do what is good. 15 These, then, are the things you should teach. Encourage and rebuke with all authority. ….Let no one despise you.
While we wait… what does our life look like? I have been impressed with our youngest son this last month. He has "caught" the passion of outreach and expresses excitement for serving God. Paul tells Titus to be eager (zealous) to do good – not to earn salvation or a bucky beaver badge, but to bless God, who is purifying for Himself a people that are His, HIS very own.
Chapter THREE
Paul continues reminding Titus what they are to be and what they used to be. He emphasizes that we are saved by mercy and justified by grace. 8 This is a trustworthy saying. And "I want you to stress these things, so that those who have trusted in God may be careful to devote themselves to doing what is good. These things are excellent and profitable for everyone." -and– …14 Our people must learn to devote themselves to doing what is good, in order to provide for urgent needs and not live unproductive lives.
Devote means to protect, guard, give attention to and set over other things – to prioritize. Avoiding man made rules and arguments will increase your time for doing good. Walk forward and past the divisive, looking only to the eyes of the father. We must place our Lord first, not doing good things but God's things. We are to contribute encouragement, instruction, and comfort. That is the definition of a productive and fruitful life.
We recently planted blueberry bushes in the yard. We are waiting and expecting fruit. These bushes need full sun. They need other plants to help them cross pollinate. One must prepare the soil for good root development. Being ready for a harvest takes planting and watering. If you wait to prepare until you see fruit, it will be too late. Sharpen the sickle, plant the tree, get ready. It will keep you out of nonsense and increase your passion as you connect to Gods will for your life. God is waiting for us to be productive, fruitful, devoted people.
My husband Joseph pointed out that it took 96 hours to get their submarine ready to "get way" when he was in the Navy. It took a full crew of sailors who knew their responsibilities and had shown up to do them. There wasn't time to compare jobs or question every decision. Each individual needed to be "ship shape." They were trained to prepare with excellence, early, ahead of time…
May I suggest that we become preppers – not just for emergencies and natural disasters, but for God's heart and will. Stockpiling grace, building up love and mercy, blessing one another. Our friend Thom recently pointed out that Jesus was a prepper, "I go to prepare for YOU a place (John 14)". Lets prepare and get ready for what God has for us today and also for THAT day which could be …… today.
Getting ready with you, Renae Roche 2022
We Know He's coming Back – Jordan Feliz https://www.youtube.com/watch?v=pPo4wuQolTQ