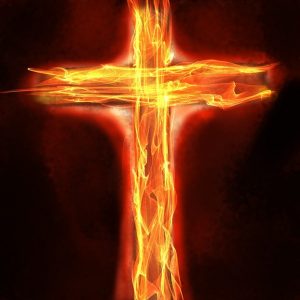 Galatians – This blog study and Sunday school class was so life changing I have put together chapter notes and outlines. If you are interested in the this for your family or church contact me.
In preparation for the Fourth of July this year we put up bows, flags, flowers, and signs to celebrate Freedom. We wanted to start early since the stores were not really stocked yet after the Covid crisis. It was exciting and for the first time I bought red geraniums to accent our house. As the day grew closer to celebrate– the kids pointed out that our freedom sign was fading. It was not the bright red and blue that was there upon purchase. It was more faded pink and grey with funky stripes and stars. Days, months and years later, freedom and how we got it may be fading in our memories. 1776 is a long time ago. It is easy to forget – unless we make plans to remember, which is why family gatherings like the 4th are important. Keeping these sacrifices and events fresh and repeating them in the next generation is imperative (See Psalm 78). It is time to remember how we became free, why we became free and who purchased that freedom for us, so we do not neglect so great a salvation – or country.
Freedom costs somebody something. There is either a debt or a promise and then the satisfaction of that debt. In 1776 men and women risked their lives to get free from Tyranny. They paid a price so all Americans could live, work and worship as free citizens. Some in our country have taken the symbol of the American flag and reminded us that justice should be for ALL. It is painful to be confronted with a truth. Some will ponder the veracity of that statement and others will get defensive or deny it altogether. Change takes place when we consider others perspectives and pain. Are symbols true or mere words? The colonists backed their words with their lives and fought hard so all could be free.
Long before this debate entered the culture, the Christian church had another symbol, more powerful – the cross. Early sermons told us that the ground at the foot of the cross was LEVEL meaning Jesus died not just for one but for ALL – men, women, children, minorities, and a whole bunch of WHOSOEVERS that included Jews and Greeks, slaves and free. That message got hidden along the way and replaced by national messages. Those in the original camp pressed for things to remain as they were. Galatians speaks the message of liberty and freedom for ALL loud and clear. Once you get freedom, there just is no going back….
After the resurrection of Christ, Judaizers came in and insisted that new believers had to be circumcised and follow the customs of the ethnic Jews and religious rites that were burdensome. Paul clearly reminds them in Galatians to focus on the life of Christ and live by grace. He understood the Jews passion for their homeland – yet he insisted on the citizenship in Heaven and Christ as being the true home, the true identity that they needed to receive (not strive to obtain).
The tension our country has experienced over the last few years is remarkably similar to the tensions the Jews had with their symbols. To desecrate or change them was abhorrent and they feared it threatened their national identity. This fear impacted the churches of Galatia and tried to alter the theology of the Freedom provided by the cross. Paul was appealing to a HIGHER identity – identity with God in Heaven. Citizenship there was Paul's main intent and appealing to the Christ caused some serious friction. Aren't you glad he persisted? He persevered with the Gospel message in spite of great persecution – verbal and being stoned. Freedom is messy business – the Carolina battle grounds continue to tell the story of the civil war as men and women decided the value of justice for ALL was not only virtuous but biblical.
As we have studied Galatians, we have discussed various cultural things that are impacting the church at large: BLM, Gender discussions, political challenges, educational changes, etc. Francis Schaeffer once asked, 'How then shall we live.?" Paul would tell us to live in Christ as he told the Galatians. We live according to scripture, in grace and more. We can not survive without grace and faith! We do not live free as tourists, immigrants or beggars but adopted children of the most high God. We are free not becaue we are talented, educated or pretty. We are free because we have been SET FREE. That freedom should evoke gratitude and praise. When fully understand it will evoke good works, faith, deeds and proclamation. Paul was a pastor and church planter. His people had captured his heart and were part of his regular visits and letters. He did not remain silent but continued to proclaim Christ. Hearing all the drama that was taking place must have broken his heart. His strong admonitions in Galatians were meant to get them back on track.
I have an antique washboard that I brought to show our Sunday School class. I used one like it when I was in Haiti , doing laundry in the creek under a scorching sun. I remember missing the luxury of the laundromat back home. Sometimes we use it as a musical instrument when we praise God as a family. I remember the extra steps I needed to take when washing with that washboard that were grueling. It is an antique and helpful in some scenarios, but I sure would not want to use it on a regular basis. Joe, my left-brained hubby bought me a new washing machine and dryer. What a blessing! The dryer is fancy. Bright white, with several cycles including one that takes wrinkles out and one that just warms up blankets, so the kids feel cozy when they came in from outside on a snowy day. The best thing about it is that when the cycle is done is loudly plays some Beethoven – Ode to Joy I believe. It cracks me up, makes me smile and evokes worship in me. It is a whole experience in the comfort of my home. I appreciate it MORE because I understand all the steps, I no longer have to take to accomplish the same thing to do laundry – without any effort. If I went back to the old system my sweet husband would have sacrified for nothing. It would be foolish and soon he would ask – who told you you needed to go back to the washboard?
Understanding the Old Testament laws will help one understand Gods ' character and grace. It can cause appreciation for covenant and freedom. The Jews had a way of adding to the Biblical precepts and have 613 commandments to follow. My antique washboard served a purpose but when the new came, the old was obsolete for the same tasks. Going backwards by earning good works, trying to earn salvation or Gods delight any other way is also obsolete. One can remain in the Old system or embrace the resurrected Christ and Holy Spirit. The symbols pointed to a Messiah to come and when Christ came they would receive the blessing of the Holy Spirit which would help them fully understand the Son who would fully show them the Father.
God declares us righteous. God decrees us justified.
The cross is the final verdict that all those who accept what Jesus has done on the cross have been MADE righteous, not by works, creeds or good behavior. Jesus stamps His own as holy– based on His work on the cross and righteousness. No one can earn it which means we are all standing in need of His grace and mercy – standing on level ground. Powerful declaration.
Justification means God declares me righteous based on Christ's work. It is as if I never sinned a minute or a day. His "label" for me is redeemed. We are declared righteous because of our relationship with God through the provision of Jesus on the cross. That is final – the judge of Heaven has sent His son to pay our debt and has legally declared us justified, righteous, forgiven.
One man died that all could be free.
He did not suffer a horrific crucifixion and then say those with black hair ( blond, red, brown, grey), freckles or green eyes were excluded. WHOSOEVER. Jesus died for ALL and whosoever comes to Him will be justified if they accept his work on the cross and payment for sin – whether Jew or Gentile, male or female, slave or free. Talk about blending a family = Old covenant and New covenant. When we look like the blended family Jesus died for, we represent HIM. When once divided and separated people walk together, talk together, worship together we know the Spirit is in full operation and it glorifies Jesus and the Spirit of God. It is the signature of the Trinity!
Rather than tell you what it looks like when that does not happen, I would just say turn on the nightly news or tune into the culture around you. Divisions remain, racism remains, sexism, elitism, ageism, secularism remain because there is a rejection of the ONE unifying factor to level the playing field. Jesus died to make us ONE with the father (see the priestly prayer in John 17:
20 "My prayer is not for them alone. I pray also for those who will believe in me through their message, 21 that all of them may be one, Father, just as you are in me and I am in you. May they also be in us so that the world may believe that you have sent me. 22 I have given them the glory that you gave me, that they may be one as we are one— 23 I in them and you in me—so that they may be brought to complete unity. Then the world will know that you sent me and have loved them even as you have loved me." *
Jesus sent the Holy Spirit to show us how to LIVE by the Spirit. These are not just theological concepts – they are instructions for daily ( religious, family, and political) life.
As you celebrate your national freedom this month, take a moment to thank the ONE that provided you with earthly freedom and eternal liberty. Celebrate the one that unifies people, families, churches, and nations. If we do not rally around that level ground and blood-stained cross, well… all you'll have is smoke, mirrors and fireworks.
Thank you to all the veterans who bravely served so we can enjoy national peace. Thank you to all the ministers who continue to remind us we can be free from sin and death. THANK YOU, Jesus, for dying and resurrecting so we could have eternal peace!
Love and prayers for you all.
RenaeRoche 2021
*Special thanks to Jean for sharing her SS lesson on John 17