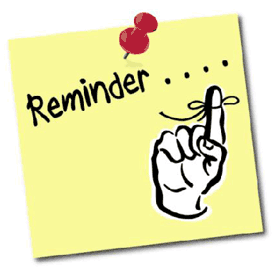 Deuteronomy is the "second" law and explanation of what took place after the Exodus. It is a book filled with cursing and blessing. The saddest chapter is when God refuses to engage Moses any longer and tells him that he will not be able to enter the Promised Land. All the journey rewards and the final prize are not released because Moses forgot God was the ultimate judge and provider. The sentence that clinches it is when we are told that Moses lived in a valley the rest of his days. Rewind a bit… what was it that Moses forgot? That Aaron forgot? It seems maybe it was loving God with their whole heart, soul and mind. They exchange their close relationship with the Lord and get focused on the people instead. That's the snare of leadership. When we start to "play to the crowd" instead of serving and obeying God, we run the risk of offending a holy God. Over and over in this book God reminds them to "choose His ways". (The four letter word usually placed there is omitted to avoid FB scans that block blogs like these.)
This precious book is known for two big components: Reviewing God miracles and going over their role and responsibilities (Covenant) in the new journey. Both of those messages are couched in the larger issue of whole- hearted worship of God. The Millennial's and children of Moses day needed to hear about the miracles. They did not have first hand knowledge of a God who wanted to be present and active among them.
We are reading a book of the Bible a week and learning all kinds of stuff about the God we serve. It's intense but enjoyable. We are more religious than necessary though. What? Yes, I learned that too this week. Deut. 31:10 says we are to read this book every SEVEN years to our children and all the people. Ugh. Here I was feeling guilty that I didn't read through the Bible every year with my kids. Feeling some extra grace this morning! So what would God have us focus on if not voracious Bible reading yearly? Maybe loving Him with our whole hearts? Or perhaps the other things listed in Deuteronomy that are front and center:
Review God's miracles.
Know and live the Covenant (rights, responsibilities)
When we do those things we will learn to fear, love, honor and reverence God. That sounds good to me. Also, not dragging kids thru the Bible at break neck speed but loving them along the road sounds pretty good too. I hear a loud amen from the boys'.
When I was younger my friends and I would take a Bible passage, read it all day, go out in a field and hash it over with each other, pray and ask God what He thought about it and then we would live it out practically, coming back together the next week to compare notes. We were never disappointed. I remember many stories from those days that continue to refresh my faith today. Stories of God providing, healing and setting up divine appointments. God was actively involved in our lives. I have two stories that take several hours to tell. They inspire people to get on fire for God when they hear them and seem to encounter God in new and fresh ways. "God is awesome" stories have a way of feeding our faith. Two things that hinder that today: People who think storytellers are boasting or grandstanding so they throw shade on whatever is said thus condemning the person trying to praise God. The other group is well meaning – they urge "fresh and new" stories which is understandable if you are calling people to move forward in their walk. However, we don't want to suspend the "good ol day" stories too much or the younger generation will not understand the workings of God. Valuing old and pressing on for new might be a good balance. The focus – keep telling whatever praise stories possible until you are so full of faith and God that you burst out in praise and proclamation! Our pastor has encouraged and called for the saints to proclaim what God is doing today in our lives and it is creating a stir of excitement among Gods' people. He is building the congregations faith while causing them to remember God's goodness.
Acts 2:46 tells us that "…They broke bread in their homes and ate together with glad and sincere hearts, 47 praising God and enjoying the favor of all the people. And the Lord added to their number daily those who were being saved." Coming together and praising God is Old and New testament. Whether it is in church or in the backyard with lemonade doesn't matter half as much as getting together to share God stories. Read Jeremiah 9:23-24 for more insight regarding that passage. There is nothing on Netflix or at the movie theater that can compare or even come close to the praise reports of a living, loving and magnificent God.
The joy of getting older – yes there is a joy to it. For a second let's forget creaky knees that ache when the temperatures drop. For a minute let's ignore the thinning hair and glory brown spots on our hands, wrinkled with time. There are things we may not love but the absolute thrill and joy of seeing a spiritual harvest is incredible. The miracle of watching God thread people and souls and blessings thru the halls of time to make His kingdom known – incomparable. I feel like shouting right now! I've seen little children grow and walk into their ministries, missions and marriage. I can look back over the years and declare to my kids and grandkids – indeed God HAS BEEN faithful. Did I tell you about the time….?
I had friends come visit me for just an hour one day to catch up. They ended up staying three days and we spent the entire time sharing miracle and God stories. We bought stuff for sandwiches and just praised God for days on end. It was life changing. Another teenage friend once spent 16 hours just chatting about God's goodness during a blizzard. We never run out of things to thank Him for and those stories still "light my fire" today. What have you seen God do for you, for others? When have you stepped out in faith and seen God come through? It is time to share those moments with the next generation. Before TMZ gives them a different narrative, before Facebook has them "like" another 10,000 stories of some political nutwings agenda, we need to saturate their minds and memories with the awesome love of a miracle working God. You ever see God provide? Perhaps move mountains, heal the sick, open the eyes of the blind? Then, remind yourself and others WHO GOD IS and WHAT HE CAN DO!!!
Covenant – Rights and responsibilities:
In my family anyone who reads Deuteronomy 28 -30 and can discuss it with me is given $25.00. It's just that important to know. We all have choices to make and this is a good framework to understand what is the best way to live our lives. 28:49-50 are especially relevant to this generation – so much so that to write it out would create flags on Facebook. Read it and you will understand. Christianity is not everyone getting some random blessing by Osmosis. God has conditions, preferences and boundaries. This book marvelously points out some of that framework. It is not an easy read. You will be so thankful for the NEW Covenant through Jesus by the time you are done reading it.
Another verse I like is in Deut.1:17: Do not show partiality in judging; hear both small and great alike. Do not be afraid of any man, for judgement belongs to God. Throughout the book we are called to not only know God is just but to be just as He is Just. We are continually called to enjoy, honor and wholeheartedly obey God. The benefits include being prosperous, the apple of God's eyes and His chosen people. Pretty amazing promises!
This book is like a chiropractic visit – it's painful but will nudge things back in place, reminding us of what and WHO is important. To not heed these warnings – well that's like ignoring the oil change light on your car, it will not end well. Yes, it's true we all have choice but it is also true God is the only One who will ultimately reward us with blessings or consequences for ALL those choices. We saw thru Moses and Aaron that God cannot be cajoled or scammed into changing His mind. He reserves the right to accept or deny our requests. How we live today matters to how and where we will live tomorrow and beyond.
If you have time and an extra cup of coffee this week – or a weekend and some sandwich fixings, let me know… I have some stories that will absolutely thrill your soul and I'm also hoping you will share some of yours with me as well. We must remember this: DO NOT FORGET!
Remembering and enjoying His love, praying both will impact the next generation….
RenaeRoche2019