The Gospel of John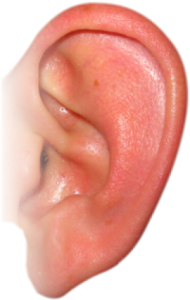 It was so much fun to study the Gospel of John, with my husband and boys. We took turns leading discussions, watched several movies to gain perspective on various issues and discussed each of the narratives during our devotion time. I'm amazed at how our time together has changed and the discussions deepened as the boys grow older. I'm inspired by these little people who are turning into scholars and lovers of God.
The verse we camped around was John 20:31: "But these are written that you may believe that Jesus is the Christ, the Son of God, and that believing you may have life in His name." Just a regular scripture but if applied will literally increase your faith. Believe God and you will have LIFE In His name. Joyce Meyers says that we are called not to be merely "achievers" but believers. God is pleased by our faith, not our works. These are good promises. Has your faith been increased or decreased during Covid-19? Faith comes by hearing – the word of God, not the news.
When we accessed how much time we were spending on social media versus building our faith through scripture or testimony it stirred us to make changes. John told us that if we read these testimonies it would increase our belief.
We need to hear stories of faith and miracles. I've heard this statement a couple times recently: "Some people try to compete with praise reports by sharing their bigger stories." This comes up every once and awhile but suggesting someone has wicked motives because they are praising isn't a good place to land. We are on slippery ground if we think we can read anothers heart. The enemy uses things like this to silence true, good stories. When I meet praisers or those who have had deep trials and pain – they get excited when God comes through for them. They want to shout it out when they are miraculously healed. Then that jump-starts others in the room to praise Him as well. The updraft from all the testimonies can go on for minutes, even hours. I've even seen a praise fest like that last for weeks and months. A couple times we have had people come to share their story and then they ended up staying at our house for days just to recount Gods goodness. We treasure those times. The bigger the trial, the bigger the praise. Oh if these walls could talk! Instead of being a praise police ask them to tell you more, cry out for more, worship God for the more!
We need to praise Him, our bodies need to praise Him, our children need to praise Him, future generations need to know Him, etc. Don't get cynical and judgey blocking someone's praise reports just because somebody else is too chicken to share or doesn't have any yet. People who don't look for Gods movement usually won't find it! Praise, let the church, mountains and streets hear you testify of the greatness of your God! IF you feel overtaken by someone else's stories – ask God for some. The more you read John, the more you will gain confidence in the Omniscient, Omnipresent and Omnipotent God. Do not let another silence your praise – it came at too high a price. This past Sunday our church sang "Waymaker". I tried to be still but then I remembered His goodness to me. I remembered when I was laying in a hospital bed not sure if I'd ever return home. I remember His sweet spirit encouraging me when I was alone. I remember what it felt like for my body to be healed, when no medicine would work. You can't ask me to keep quiet. You can't ask me to be still. It changed my life, my family, my ministry and my praise.
A few years ago I spent some time around many wounded and critically ill patients. I saw healing happen on a regular basis. Because of privacy laws I cannot recount their stories. One day I was walking along feeling pretty amazed at what God was doing and had a thought that maybe my new skills were producing fruit. I was thankful and glad God was using me and yes pride and arrogance were whispering in both ears. Along came a mentor of mine. He acknowledged my hard work and ministry which felt great. Then he added, "I have 2000 friends praying for you every day". I should have been in awe he had that many friends. I should have been thankful people were praying. It was in that moment I realized that an unsaved rock could have been successful with all that prayer going up! Lol. At my best I cannot work miracles – but I know One who can. With every year of education I cannot fulfill prophecies of the Lord – but I know One who can. I showed up but it was God who did amazing things. How powerful to have people in unity who pray for you. We are privileged to be able to see extraordinary blessings of God but they do not come from our hands. Belief that God is able—makes a difference and an impact. Now we all know that God sometimes chooses not to heal in a certain time frame or at all. That's good theology to understand that – but do not STEAL Gods' glory by diminishing the praise when He does heal or move. God can vindicate Himself just fine. Life and the enemy provide plenty of wet blankets to cover us all. Let's come up higher with our faith and praise!
The prayer of the saints made (and make) a difference. When we operate in gifts, when we experience supernatural events, when we praise God – it is not about the person recounting the story. It is about a Holy God breaking into our dark worlds and making a difference. No one gets the credit or glory for God moving. How fun to share how we experience Him in our small little worlds to encourage others and that His movement is possible. After reading this, don't just pray for a group of people to pray for your ministry. Be a person of prayer. Serve others in that capacity. Ask God to bring you into a unified prayer group. Ask God to work the works He wants to do through you and flesh out the Gospel of John in your family, neighborhood, and church. He is faithful to do abundantly above all that we ask – but we need to ask.
The chapter that stirred us was John chapter 18. Jesus is getting ready to go to the cross. They expected Him to be a King of a different kind. Judas has prepared for Jesus to be arrested. The Kingdom didn't respond to this king, and instead looked for another. Simon Peter, defended Jesus and in a fleshly moment takes his sword and cuts off the ear of the High priests servant. He could have gone after one of the soldiers– but they were on the ground overcome by the power of God. Explain that to a Sunday school class! They were blown away –not by a riot, fists or weapons by what Jesus says to them. Wow. Judas had rallied troops and officers from the High priests and Pharisees camp. They were armed with lanterns, torches and weapons. I imagine it was noisy when they fell. Absent are the ones who made the order to arrest Jesus. Between this passage and Matthew 26 we get a full picture of betrayal, disappointment and destiny. From what I can tell the only ones standing are Judas, Jesus and this servant. His boss is the high priest. So Peter seeing this odd occurrence (downed troops and officers) takes his sword and cuts off the servants ear. This kids name is Malchus- his name literally means king. I'm not sure of the dynamics of that moment or what went through the mind of Jesus but His call was to be Lord of the Kingdom, not wrestle or brawl for it. The One sent to rule the Kingdom has watched the ear of this young man fall to the ground. It wasn't supposed to happen this way. The High Priest had sent this guy in his place and all of a sudden he can't hear what the others heard and his face is bloodied. What a mess. The servant got the brunt of the entire riot. Things had not gone as planned. Now their king is arrested for causing an insurrection. An opposite result occurs and confusion abounds.
The One heading to a cross, is watching an innocent man named Malchus lose his ear, just for being obedient. It must have been surreal. Jesus, true to His nature, restores this servants ear. (Truly an Isaiah fulfillment of healing the deaf). In the whole Gospel of John, we see Jesus restoring people, making them whole. The word in the Old Testament is Shalom. In the new Testament, wholeness is pronounced (Greek: hoo-gee-ace). He cares about the little kingdoms each of these disabled and broken people lived in. He showed mercy and compassion in each of their settings showing us what His fathers kingdom was really about. Restoration – making the broken whole again. He laid down His crown to accomplish these things. Then he laid down on a cross and trusted God to restore Him to His kingdom. The middle of the mess was, well, messy. Humans got involved and tried to force their own agenda, but that did not diminish Jesus or His power. He still reigned in the midst of chaos, riot, betrayal and violence. Why? His kingdom is higher, eternal. Hmm, maybe His word is for today?
As I have watched the world, the church and my own microcosm of spirituality change this last year, I reflect on God's ability to bring peace, miracles and wholeness. John has a lot to teach us as we ask Him to impact our spheres of influence – supernaturally. Johns theology will show us just how powerful this Jesus was, is and can be in our lives. I'm in awe of His light breaking in very dark places. I love this King. I love how He restores and makes people whole. I also love a Kingdom I rarely see but look forward to. The good news (Gospel) is still available but not for those who grab it, misalign it or ignore it. It is for those who seek the King and the ways He instructed us to live.
May you seek, praise and experience that King today. When you do—be sure to shout His praises long enough and loud enough that folks living below their praise level get jealous enough to seek Him too.
Please, for God and the next generations sake – call and share those stories too.
RenaeRoche2021