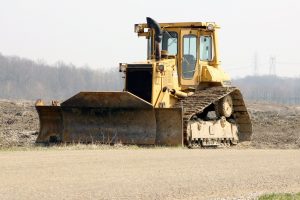 It is a day when opinions are running rampant. Want to hear about generals pulling rank and yielding to nationalism? How about a discussion on political maneuvering that affects even innocent people in jail? No, I'm not talking about current events. I'm referring to the political climate in Philippi. So many similarities! Old Roman generals retired and lived there. Their influence added up to a strong national identity. Loving your country can be a good thing but it was negatively impacting their heavenly citizenship. They needed Paul to remind them to be of One mind. The people were fiercely loyal, and everyone had lots of "rights". Paul, a Roman citizen ends up being thrown into prison – even though he was one of them. These historical letters have much to say in our current cultural climate.
A mentor of mine worked with a church overseas as a missionary. After many years of hard work, it was shut down by the government. When it was destroyed, he and his wife blessed their persecutors and dedicated themselves to stand and pray for the area and those who bulldozed it. Not knowing the hand of the Lord the Afghan government thought bulldozers could eliminate the work! The minister died, not realizing his dream but God brought it to pass, and that very area became one of the fastest growing churches in the world. Until a couple weeks ago the church in Kabul was flourishing. Someone needs to stand in prayer – again.
Gods' church can't be torn down or burned down – because it is not built with human hands. Gods' church can't be shut down permanently because God's hand is firmly keeping that door OPEN through THE DOOR, Christ Jesus. The gates of hell will NOT prevail. God leaves a remnant and when those are removed – His Spirit remains. Those who know God –need to pray. Listen to Paul:
"…He who began a good work in you– will carry it on to completion
(to accomplish, perfect, execute, finish) until the day of Christ Jesus. That's Gods' timeline. In spite of all that Paul was going through, was this calm assurance that the same God that called them to the work would bring them through the work. His plans NEVER fail. It might take a second, a minute, a lifetime but God has an excellent track record. Battles and skirmishes never dictate the final war. Paul will go on to let us know that these painful assaults actually advance the Gospel. God loves to put His signature where we least expect it. What is our part? Rejoice, then rejoice some more. We are to remain joyful worshippers who realize our salvation is guaranteed by the Master of our souls. That's what makes us stand FIRM, resolute.
For many, persecution causes retreat, but Paul went forward and fulfilled everything God had in mind for him. He had a choice to go to Rome. Before jail, Paul had already determined that his background, reputation, and achievements just did not matter when compared with the matchless love of Christ. His joy was in Christs' life.
In seminary some friends invited me to a Friday prayer time at noon in a tiny little prayer chapel. These saints fasted, prayed for the 10/40 window, and lived for missions. It stretched my faith and I wanted to follow their example. They were not concerned with pomp or title but the nations coming to Christ. They were deeply committed. Pauls' example was Christs' sacrifice and humility. Paul was ALL in – 100%. When faced with persecution he shares his testimony, when faced with imprisonment, he preaches more, when faced with a trial he rejoices and when faced with death he calls it "far better". We can't begin to understand the Philippians until we understand their leader. We can't understand Paul unless we look at the Christ he served. Jesus– to many, was just a carpenter, his father was the supposed bad guy in town, his mother was a pregnant teenager, and yet he was anointed to preach. Priests came thru the family line, so this was potentially just another teacher with passion. Paul had all the success boxes checked and yet he laid it all down to follow this despised carpenter. Pauls' value system changed and his "best life now" was exchanged for the crucified life. Far better doesn't make sense unless your whole paradigm of joy changes.
How could Paul say far better? The whole world was his oyster, he was primed for high impact living yet he called it all "garbage and dung" to follow a renegade teacher with a sketchy background. Far better Paul says. How can our loved ones dying with covid say far better? How will the Afghans, Haitians and we say it is FAR BETTER?
Far better means "much, by far, more, for a greater advantage, more excellent". It is part of Paul's declaration, "For me to live is gain –but to depart and be with Christ, is far better." When you first hear this is sounds crazy, bordering on depressive. We've seen lives cut short, families grieving, churches losing their leaders. We sigh, we grieve, we grow discouraged and even question God — If we're honest. We've lost so many people in the last two years it is unbearable.
Consider Pauls' words. Perhaps his statement is not about departing this life, or even understanding a Heaven we cannot fully comprehend. Maybe his declaration was about being with Christ. Far better may not have been about him and his feelings or location. I think it was about being with the One he worshipped. Pain and suffering ceased is heavenly, fighting and wars being stopped is heavenly, new bodies and purposes realized is heavenly but the biggest reason that dying is "far better" is the joy of being in the presence and company of Christ.
I think that as a Church (worldwide), we do not understand this because we have not really grasped or experienced what that means here. HERE. Loving God isn't a textbook or seminary class, it's not membership in a church or a choir or affiliation with a political party. It's not cutting your neighbors grass or returning your library books on time. Loving God is having a vital relationship with Him. It's delighting in His presence and yielding your will and life to His plan. Following God is not a weekly or yearly check off list of things "to do".
Paul goes on to tell them this:
Whatever happens, conduct yourselves in a manner worthy of the gospel of Christ. Then, whether I come and see you or only hear about you in my absence, I will know that you stand firm in the one Spirit, striving together as one for the faith of the gospel, without being frightened in any way by those who oppose you. This is a sign to them that they will be destroyed, but that you will be saved—and that by God."
He goes on to tell them to be like minded, having the same love and being one in spirit. "…Do everything without grumbling or arguing, so that you may become blameless and pure, children of God without fault in a warped and crooked generation." Then you will shine among them like stars in the sky as you hold firmly to the word of life."
Those words are powerful during this season. In the same chapter we are told of one of Paul's friends who was ill and almost died. He was acquainted with disease and physical suffering. He was also familiar with torture and the murder of those who stood for Christ. Risking one's life for the Gospel was the norm not the exception. In a world that fears negative Facebook press, we can hardly identify. Paul was familiar with lives cut short for the Gospels sake. He had regrets; he had made mistakes. THIS is the man that tells us to rejoice. Not some man in an ivory tower with no field experience and a cold heart.
Paul wanted to know Christ – the power (ability, miracles, host of armies, moral excellence) of His resurrection. He wanted to know the fellowship of His suffering (the communion, fellowship, community, intimacy), in order that he would be conformed to Christ. Far better sounds like words of a longing bride settling in her new home. In that scenario all lesser loves vanish. In that lens what else would come close?
20 But our citizenship is in heaven. And we eagerly await a Savior from there, the Lord Jesus Christ, … We might not understand far better if months of Netflix have crowded out our desire. We might not get the words "far better" if marriage, education, children, or entertainment have dampened our desire to be near the Lord or His people. Our scales may be skewed, our vision blurred, our hopes dashed. Not just better, but FAR better.
I recently had a health scare and chapter 4: 6 &7 became very helpful: Be Careful (anxious) for nothing. This is an imperative command, not a suggestion. It's root means to not take thought or care, to not be troubled or DISTRACTED. It literally means to not be drawn out into different directions. Do not be distracted, but in every situation, by prayer and petition, with thanksgiving, present your requests to God. 7 And the peace of God, which transcends all understanding, will guard (garrison and protect like a 500-man military unit) your hearts and minds in Christ. The core meaning is – FOCUS solely on God. Ignore other things that keep you from the main thing. If we spend time on that– the other things melt away. We are pulled away, anxious when we get our eyes off the prize, our eyes off of the Lord, our eyes off of what is FAR BETTER.
Paul did not say he was "Poof!" content but that he learned to be content. Days shipwrecked, days in adverse situations, days legalists polished and refined him, acclimating him to his highest goal – Christ's fellowship. There's no degree for that education but there certainly will be a reward. In spite of it all Paul could still say, "I can do all this through him who gives me strength." In my recent dilemma I quoted that verse, and it brought such peace. I sat back and watched God do what those verses say. It refreshed me and my family.
Whatever you are facing today, God is more than able to handle it and complete His work in you. He is able to give you strength and resources, making you content no matter what the circumstance. Whatever Paul experienced, whatever he encountered or saw down the road in spite of discouragement, jail, and death we know that it was far better than anything else.
I want to know the Christ, Paul sought. I want to know His power of resurrection and the fellowship of his suffering and most of all I want to be conformed to HIS image. By faith and Paul's testimony we long for the day we can see into glory and say, "Yes, it is FAR BETTER".
The grace of the Lord Jesus Christ be with you,
Renae Roche 2021