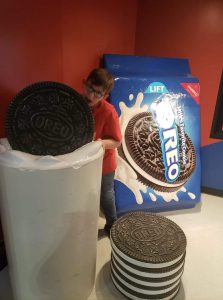 1 Thessalonians – How Do We Wait?
This letter is one of Paul's first. It was written in the background of Christians who were highly suspicious (understandably)  and a city that celebrated an earthly King. It  must have unnerved them to hear the message that Jesus was the new King they were all waiting for and strange to the believers of their day. No wonder people were nervous and looking behind them. The persecution would have been intense.
Watch: MY King by  Rev.  D.M. Lockridge    https://www.youtube.com/watch?v=yzqTFNfeDnE
Being persecuted and rejected was part and parcel of the early Christian church.There was much opposition.  In modern culture we do not see much of this – probably because the modern message is palatable and  very different than a message that called disciples to die and be holy.
I remember one time being falsely accused of something and  then being rejected because of that information. Their "intel" was wrong. It was so painful. I am thankful for that experience because it taught me the potential damage of the tongue. Some people never recover from that. Paul knew this was possible and warned his congregation.  When we suffer for Christ's sake or endure persecution of various kinds, we get a glimpse of what Christ endured. There is a sweet chord of solidarity that wraps itself around those that understand what that feels like. Identifying with the broken or outcast was something Jesus prized – enough to die on a rugged cross to stand with "them". I have chosen HIM – it is freeing. I identity with HIM – it brings joy that will come in no other way.
Many in our day mock Christians. The foolishness of the cross will never make sense to a carnal mind. Paul says we are appointed or called – to suffer and endure hardship. Magical thinking is not healthy but standing with the belief in ONE that has healed, saved or freed you from addictions- there is wisdom in that. I would rather be misunderstood and stand with those who still have faith than to run after the crowd and miss God. Oh, the joy of losing one's lust for reputation.. We all struggle with that on some level.  We are to walk worthy while continuing to believe. Paul prayed for these believers – night and day.
1 Thessalonianst somehow this year  makes more sense as we power through a pandemic. Believers martyred for their faith and the various issues look much like today's landscape –  spiritually and politically.
For those of you who follow Homeplate advantage you know that we are big fans of taking  Sabbath rest (as your faith system observes) and remembering Christs new covenant. Legalism is not good for the soul, neither is religion but delighting in God's  will – IS. Chapter one, vs. 10  tells us the Thessalonians not only turned from idols and to God but  …"to wait for His son from Heaven, whom He raised from the dead, even Jesus who delivers us from the wrath to come."  Wait is not just being saved -It renews our focus and purpose in one sentence but, How do we wait?
Watch: Wait on You by Maverick City       https://www.youtube.com/watch?v=K3TYG7Q_fj4
When I studied this book with my kids I played "Avenger" music and we talked about God seeing all of our actions – good and bad. He is the best AVENGER of all time We are not called to uncleanness but holiness. Paul calls the Thessalonians to increase their love MORE AND MORE <<<<<<<. The context is holy love – brothers and sisters. Taking advantage of or defrauding one another is not a message you hear much today. I remember my mentor in high school telling our youth group– "Do not steal the kisses of someone else's future spouse.  To defraud is to steal. There is a lot of "stealing" going on. That is not cool. No matter what Little Nas or K-pop says.  We are called to be holy and love ABUNDANTLY. You could minimize that, or even add new pronouns, but it is pretty straight forward for ALL of us. Repentance and forgiveness are one prayer away.
Chapter 4:11 says, "That you also aspire to lead a quiet life, to mind your own business, and to work with your own hands, as we commanded you that you may walk properly toward those who are outside, and that you may lack nothing". Good advice.
To a congregation that has seen much death, Paul then comforts them with these words: " for the Lord Himself will descend from Heaven with a shout, with the voice of an archangel and with the trumpet of God and the dead in Christ will rise first. Then we who are alive and remain shall be caught up together with them in the clouds to meet the Lord in the air. And thus, we shall always be with the Lord. Therefore, comfort one another with these words."
1st Thessalonians is a wonderful reminder that any minute the Lord may return. That sudden appearing  challenged my heart. Am I waiting? How am I waiting  for His return?
Chapter 5 tells us how to wait – Watching and sober. To watch (Greek word: greg oreo) is to give strict adherence to and be active, vigilant, waiting with anticipation and expectancy. It is opposite of being lax or indifferent. Any word with Oreo in it must be good! I bought a package of Oreos and let the family know there would be a prize at the end of the study – that ramped up the excitement immediately.  I wonder how much of our anticipation is dampened because we forget God will reward those who are His? That we will get to SEE the one we love? Do we lose hope as we lose sight of what Heaven and eternity will mean for the believer? Enjoying God is – HIS idea. Christians that lose sight of delighting in God get bitter and bossy quickly. We all do – if we stray from His love or shrink back. Loving Him and each other prevents that.
My oldest son Jackson recently gave me a saxophone lesson. He pointed out that the mouthpiece  has to be prepared before you play your first note. It must be damp – wetted down with water. If it is not FIRST saturated it will shriek when you play it. Some Christians are like that right? We must live between holiness and delight. The older I get the more I realize I cannot live in that space without the help of the Holy Spirit. On a bad day I err on one side or the other. God, please help us live saturated so we can get to know you first and so the world will get a clear sound of who you truly are. Before the trumpets…..
What does the rest of this letter say? While we wait, we are to recognize those who labor among us. This is the Greek word eido (pronounced I dough). It means to perceive,  inspect, examine and get to  know. It does not say put them on a pedestal or fix them but esteem them highly in love. One friend told me unless you have been slammed on media you are not in ministry. Another friend said unless you have scars from preaching the gospel you have not been in ministry. I do not know about all that but it is true that both Jesus and Paul warned that there would be times of trial.  I think of my professor that served in the Balkans and ran through a literal war zone to reach his sheep! The worst days in ministers' lives are often not things that can be shared and can level one's faith at times. I would include pastors spouses as they endure the brunt of many attacks also.  In spite of these things Paul goes on say "pursue what is good, rejoice, pray without ceasing, do not quench the spirit or despise (make of no account) prophecies." It's always timely to love on those who bless you.
We recently had someone in the congregation we attend– get healed from cancer, another from a stroke, another faced and thrived in spite of a devastation in their home. Additionally, many people lost their lives to covid. It was a tough year. One Sunday during worship we looked around and many who had lived thru these storms were just standing there praising. Smilng, not shaken. It was unnerving to see so many we thought were not going to return,  not only survive but come back to praise. When it was time for the pastor to preach –the people kept praising – not one or two but the majority. It was a spontaneous event. It was such a sweet offering. The pastor spends many hours in preparation. The spotlight and cameras were all on him. He could have insisted on doing his thing … but he paused, waited. He did not quench the spirit or the expressions of faith. Several introverts boldly thanked God. You could tell it was not a regular Sunday.  I felt like Jacksons Saxophone reed – getting saturated by the spirit in a way I cannot explain. The message came through clearly that day from a symphony of praise and gratitude. God is with us. Peace was in the house. God was ministering body, soul and spirit, preserving us till the coming of the Lord Jesus Christ.
God is faithful – when we  see persecution and pain and when we see victory. The more trials the more the Lord will pour out His kindness and favor. Why? Because although wrath is stored up for the wicked, God stores up grace, peace and love for the righteous. This is not all there is or all that will be! Sometimes God gives us little glimpses into His glory, and it is amazing. Continue shining, continuing being light in the darkness – a better day is near!
1 Thessalonians tells us in EVERYTHING give thanks;  for THIS is the will of God in Christ Jesus for YOU. Gods will is His good pleasure, desire and wish. His will is His choice. Gods' opinion is paramount and when we yield to Him and wait for Him, there is Joy in the house. God waits for us too – to praise Him.
Eat less turkey >>>  LOVE more like God <<<<
Give thanks for ALL  in November (not just a day) and stay in HIS will.
Renae Roche 2021
*If you are intereted in advertising on this page or website contact Renae. Thank you.