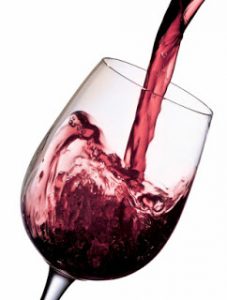 God is Mercy
The dictionary (Google) defines mercy as compassion or forgiveness shown towards someone when it is within someone's power to punish or harm them.
Who deserves punishment? The Bible talks about a very real, eternal hell and describes throughout scripture the perimeters regarding who will go there. It seems that is focusing on one thing- separation from God (or lack of intimate relationship with Him) rather than individual sins. Hebrews 4 echos this sentiment when it states, "TODAY, if you hear His voice, do not harden your hearts." Something so large and cruel– is the punishment for those who did not guard their hearts to stay "tender". Our pastor regularly talks about keeping wiling hearts and that pulls me back to knowing I need to guard my heart because it is very important in God's economy. Becoming cynical, lukewarm or cold matters to God. When we look away from Him to others actions, we are shaded from the light.
PETA – a group that used to protect kittens and bunny rabbits from "bad people" recently called for the execution of a dentist who went on a game hunt and got a lion. Actual murder somehow of this man was not alarming to them but hunting a lion was, which seems a bit barbaric and extreme. It reminds me of the recent political debate about the supreme court. The rules were all twisted as people acted out of their fears and agendas rather than with decorum and honesty. We may never know the full story and once again the sides were drawn to such extremes that the whole crowd had mud on their faces. I'm not going to comment on the spectacle but I do want to say that it is troubling that people on both sides, or should I say fanatics on both sides have a bent for vengeance which is crazy making at best. I fear for the lives of everyone involved because the lust for "punishment" and evening the score is at an all time high. People in the marketplace (and perhaps churches or courts) are trying to exact justice from anyone who walks, talks or sounds like anyone in this case that they disagreed with and that is dangerous. It looks like "that person reminds me of this guy/gal so therefore I will take out my unresolved frustration on them." When we evaluate things with our limited views and then try to bring punishment instead of compassion or forgiveness we might end up punishing the wrong people or persons.
If you go to this link: https://stories.avvo.com/crime/murder/8-people-who-were-executed-and-later-found-innocent.html you will find eight people who were convicted of heinous crimes, put to death by the courts and then found innocent later. Capitol Punishment is not much of a hot topic in our nation because it does not directly affect the average American. Part of our sinister selves want to see people punished and crimes solved because it makes us feel safer but for the wrongly accused –it's life altering. The scene at the foot of the cross was like that – the crowds shouting "crucify him, crucify him!" When we get blinded by our own style of justice, when we let our egos get fed by others flaws, when we relish in retaliation we are so far from Christ-likeness, we may never return.
Hear Matt Redmans Song Mercy:
I will kneel in the dust
At the foot of the cross,
Where mercy paid for me.
Where the wrath I deserve,
It is gone, it has passed.
Your blood has hidden me.
Mercy, mercy,
As endless as the sea.
I'll sing Your hallelujah
For all eternity.
We will lift up the cup
And the bread we will break,
Remembering Your love.
We were fallen from grace,
But You took on our shame
And nailed it to a cross. ….
The sweetness of mercy, the flowing and cleansing flood of Mercy spills into every arena.
If we mock the judges, if we tear down the leaders (women and men), if we assassinate the character of priests and pastors (the innocent ones along with the bad) we will become like the days of judges. That fine line between weed and wheat is left to a righteous God who discerns and sees all. Maybe that is why so many priests have fallen and the media have made such a mockery. Some are justly accused and some were made to be part of the news spin and only God knows the difference. When people stop remembering, stop worshiping, stop seeing the One High Priest, they stop knowing that they, we need mercy. It's a strategy! People who have no need of mercy and think that they are able to judge all –soon throw off restraint and make retaliation their goal. Retaliation wounds and retaliation kills. Luke 6:36 – Jesus exhorts us to be merciful just as your Heavenly Father is merciful.
That should cause people on all sides of politics and religion to pause and pray.
This blog usually contains a joke and a few light-hearted anecdotes along with scripture to inspire your week. Today I'm constrained to note the seriousness of the hour. If ever people needed to pray for ourselves, our families and nation it is now. A people who have forgotten mercy, the merciful One, will soon exact their punishment and retaliation without fear or restraint. Innocent people will pay the price for others anger and the bitter tree will bear its fruit. To hold that back in prayer, to co-labor with the merciful One in this hour is imperative.
15 For we do not have a high priest who is unable to empathize with our weaknesses, but we have one who has been tempted in every way, just as we are—
yet, He did not sin. 16
Let us then approach God's throne of grace with confidence, (He chose to forgive, not retaliate) so that we may receive MERCY and find grace to help us in our time of need.
Cleanse us Lord, fill us Lord, release us Lord we pray.
RenaeRoche2018