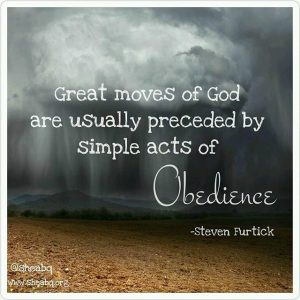 For some reason the alarm did not go off this morning and the dark sky prevented the light from shining thru the window to wake us. Eventually we got ready and I walked the boys to the bus stop in the pouring rain. "Mama did we forget to change our clocks after daylight savings time?" "No, it's just a stormy day." My heart was with the kids but my "will" was back under the warm cozy sheets. Some days, not even coffee makes a difference. Last week the shorts came out, this day the gloves and scarves were put back on. Huddling children cowered under umbrellas and parents, as we all waited for the school bus to come splashing down the road. One by one the students entered and slowly the parents went back to their homes and cars. I walked down the broken, muddy sidewalk avoiding the puddles. The big pine trees surrounding our little neighborhood were dripping with fresh spring rain and the clouds in the sky looked ominous. As I went to cross the street I heard a familiar sound, a robin. Silly bird, robins don't sing in rainstorms. She continued. I guess robins sheltered under a big dry branch do. It was such a sweet surprise and beautiful tune on such a dark, dreary day.
I will sing this day, in spite of the rain.
That's what robins do, that is what they were created to do. Not sell shoes, throw footballs, organize business meetings, they were created to sing and there Ms. Robin sat, doing her thing, come rain or shine. Maybe her "will" this morning was to sleep in also. Maybe her will was to live in Arizona. I'm so glad she sang her tune in my neighborhood.
As we progress to the beginning of April there is much spin – Lent is here, churches are advertising "resurrection Sunday", some are having big Easter productions and egg hunts, some are explaining Passover, others are conducting Seders and then there are always groups talking about how some or all of these things are wholly spiritual, cultic or pagan. We humans have sure made a mess out of something so beautiful.
What did Jesus say to His disciples after He rose from the dead?
Three days, three words. We know he was fully man right there. Few words. A lifetime of fulfilment and prophecy and no one would have blamed him for preaching up a whopper of a sermon but he was brief, concise and summarized the whole event. Three days, three words. What a life message and standard for all the other events and shenanigans we call "church". Sola Eirene. It's so simple, but required a lifetime and eternity to display.
As we follow the journey to the cross and ramp up for Easter Services, there is one verse that continues to grip my heart. It's couched in a paragraph in Luke 23:" For the third time he (Pilate) spoke to them: "Why? What crime has this man committed? I have found in him no grounds for the death penalty. Therefore I will have him punished and then release him." But with loud shouts they insistently demanded that he be crucified, and their shouts prevailed. 24 So Pilate decided to grant their demand.25 He released the man who had been thrown into prison for insurrection and murder, the one they asked for, and
surrendered Jesus to their will.
26 As the soldiers led him away, they seized Simon from Cyrene, who was on his way in from the country, and put the cross on him and made him carry it behind Jesus." Note that they now lead Jesus instead of following Him.
If you have any Campus Crusade for Christ friends you have heard the question, "who sits on the throne of your heart?" I'm grateful to Bill Bright and his team for ministering that into me during my first year at a secular college. It changed the direction of my life. The analogy is meant to discover if it is God leading you or your own desires. Maybe you have read the book, Not My Will. TV preachers call us to exchange our tattered lives to serve God, doing whatever He calls us to do. That's the Christian culture. We know post -cross that we are supposed to live in obedience, to surrender to the will of Jesus. But like Pastor Cho, do we pray and obey or talk ourselves out of anything that calls us out of our comfort zones?
Pilate and the crowd could not access YouTube; they could not do a google search to get info on this guy called the King of the Jews. They did the opposite of what was expected. Who in their right mind would choose a criminal over an innocent man, unless they really hated him? Did they not see the dark clouds forming, then the sun refusing to shine? Pilate acquiesced to the majority; the majority crushed the will of Jesus, to their demands, by force. With fists in the air they demanded "their way" and for a moment in history, "self, rights and majority" seemed to win.
"I will have my own way, I will decide what's best for my life, I will determine my own destiny" and then they overrode the will of the One, purposed to be the King. This crowd was not so horrible– we hear these things in our own heads, we see these furrowed brows in our own mirrors as we intentionally, recklessly and even unconsciously choose to do our own thing, proceed in our own will. But with each decision do we realize that we too are demanding Jesus surrenders to our will? Isn't knowing the full story and still proceeding in our own way more horrible than those who walked in ignorance?
A young preacher, wrestling with his career path, chose a song "All to Jesus, I Surrender " to sing as a meditation. He later told others that it helped him daily choose God's will instead of his own. The song was written by a painter (Judson W. Van DeVenter) who had reluctantly laid down his passion for art to take up the call to be an evangelist. JW wanted to draw, God wanted him to preach. His song was his prayer, expressing the struggle to choose God's will over his own. JW's meetings did not reach as many as he probably hoped, nor did his career make him famous as his art might have, but the song he wrote regarding that critical decision, still reaches across the nations today. It's a song that calls believers to lay down their will, hopes and dreams to carry the cross of Jesus, not out of obligation – but love and devotion. The young preacher faithfully sang JWs song in his personal devotions, "fill me with thy love and power" and then… in auditoriums all over the world. JW's small tune brought a ray of sunshine, enough for Billy and Cliff and Margaret, to see through their storms and continue laying down their will, to pick up the Lord's. The tune gave them courage as they surrendered their lives and wills to the Master. Dietrich Bonhoeffer said, "One act of obedience is better than a hundred sermons." I think that obedience is a sermon that God preaches through our lives that displays His character.
Ravi Zacharias says, " All it takes is for one man, one woman to step on the scene and change the course of history."
Fill us Lord with Your love and power. We surrender to Your will.
"Surrendered lives are available for God to speak through , accessible for miracles to work through and aligned to usher in the King." R.Roche Fill us Lord with Your love and power.
I will ____today God, what will YOU have me do to today, tomorrow, with my life? Help me surrender to Your will and hear Your call. Your will is always BEST and Your peace is how I accomplish YOUR will. Fill us Lord with Your love and power.
The song that has been my meditation this season is Dave Pedde's "Come Now, Your Kingdom. " It helps me as I try to release "my" will and step into HIS. I pray it blesses you as you surrender to the ONE worth following.
Peace To you, Sola Eirene
RenaeRoche 2018