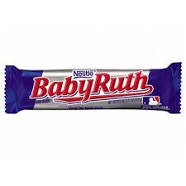 The last week I have not watched the news as much. The few times I did check it there were heinous crimes being reported. Parents murdering their kids, adults harming one another, wild police chases and crashes, etc. It reminded me of the book we read last blog – Judges. Everyone was doing what their political party would approve of, no one checking in with the Lord of all lords. The dividing line has really been set in our country – those in both parties who want to see God's will done. Things are so dark. The actions of many in every sphere of our culture are – RUTHLESS. The word means devoid of pity, compassion, kindness or any type of relief.
The setting for the book of Ruth is during Gideon and Samsons' generation. Famine has driven people to new territory, some questioning if God is still provider or even involved. That is one of the reasons I love celebrating a spiritual rest day or Sabbath. At sundown we remind ourselves every week that God is still awake – neither slumbering or sleeping. We light a candle to declare that a light STILL SHINES IN THE DARKNESS. We light a candle to remember Heavens light awaits us…
During this time of spiritual evil and gross darkness, God sent someone to display kindness, compassion and beneficence. We are told the story of someone who would not act according to religious affiliation or culture but according to the love in her heart. Her name is Ruth. Her father-in-law had walked away from his people to get a better financial portfolio, then died. Her husband and brother-in-law were named "sick and ailing". Not exactly men of the hour type guys. I suspect her husband however must have had some good upbringing because he selected such a kind woman and she later dedicates her life to his moms God. Even mother-in-law Naomi succumbs to the barrenness and cynicism of the day when she gives up hope and wants everyone to call her "Mara".
Regular life can cause us to get discouraged. Regular life can cause us to be afraid. Regular life can cause us to look at our situations, our aloneness, our limitations and problems rather than up to a loving and supporting God. Add grief – a husband, a son, two sons and the burden of sorrow gets multiplied, overwhelming. Grief causes us to forget reality, grief blocks grace and joy. Grief robs us of connection causing our souls to get isolated and lost in pain. At the beginning of Ruth, we are faced with the question – is God also ruthless? Because of our choices has God left us alone and walked away?
Then someone, a young girl who has every right to act forlorn and forsaken, makes the bold choice to love again. She determines in her spirit to be – different. She acts according to the memory of her heart and what she knows to be true rather than what she sees or hears around her. Faith is like that – it is a plucked string of a guitar in a key no one expects. It is a song in the night when all the world is silent or in discord. Ruth's love and actions were shocking and out of step with the narrative the enemy was trying to write on Naomi's life.
In great generosity this book is named Ruth, when easily Boaz or even Naomi could have taken center stage or the credit. It is humble and Godly when older women step aside and let the younger women come into their own. It is mature and healthy to let the younger generation take the lead. Working with the generations is so important. Older women grasping onto their younger years or younger women rejecting older women as if they had nothing to offer – both cause emotional and spiritual pain. So often we talk about women in ministry having trouble with men or being marginalized but sometimes the deeper pain comes from those of the same gender. Those things may not get mentioned as often as would help us. (As with other blogs, there are no personal or intentional attacks here just general information to remind us of what people go through.) we don't see that struggle in this story, instead we see an older woman opening doors for, encouraging and praying over a younger woman. We see a younger woman learning from, caring for and ministering to an older woman. That's a sign that God's in the house.
So, in the middle of this book we get a glimpse of the real hero of it: "May you be richly rewarded by the Lord, the God of Israel, under whose wings you have come to take refuge." It is God that has overseen Naomi and Ruth's life. Kindness is another name for Jesus. Compassion is another name for Jesus. Pity and love are more names for Jesus. In the darkness, God has shone forth light. When light shines forth, God tends to reciprocate. It's His language, currency, good pleasure.
The rest of the book is the miraculous reward of choosing to love when life feels broken, barren and cruel. It's the reward of knowing God's love and favor when it took every ounce of strength within you to give someone a smile, a hug a kind word.
Heaven notices those things.
When God smiles on someone it looks like hospitality, it looks like favor, it looks like open seats at a dinner table, it looks like new family, it looks like fellowship, it looks like a baby of promise.
The setting dictated more ruthless acts. The setting dictated more judgement. The setting dictated more barrenness, isolation and abandonment. A kind word turned away wrath. A kind deed averted emptiness. Naomi may have felt forgotten and forsaken, but God remained faithful and His character remained true. Thank Heavens God is not bound by setting, culture or rotten feelings!
Lord, help us to keep our eyes on YOU. Help us to look for Your kindness and favor. Help us to be kind, loving, compassionate and merciful – regardless of what is going on around us. Put that spirit in us that Ruth had – to be kind, to cling to what is good and to keep walking and trusting, no matter how bad things look or turn out to be – temporarily.
Love in and through us Lord. Amen.
RenaeRoche2019
Ps. Print out this blog and give it and a Baby Ruth candy bar to whoever you catch doing something loving or compassionate. It only takes a spark…